Art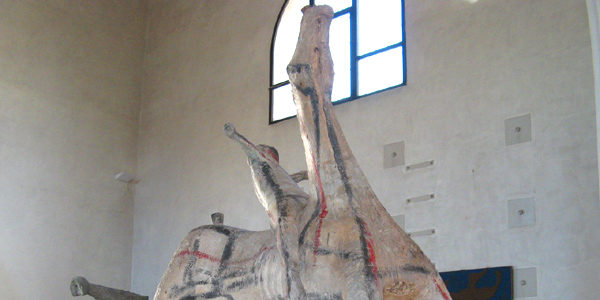 Art, the quintessence of Italy
Art was born to give emotions and that is maybe why it's so easy to fall in love with Italy. Art, in its widest meaning, is the quintessence of Italy. Almost one third of the World Heritage Sites listed by UNESCO are in Italy and Florence is one of the most important art capitals in the world considering its heritage compared to its size.
Art & Italy is almost a perfect match that throughout the centuries has created many notable figures in artistic discipline. Think about the visual arts where artists such as Botticelli, Michelangelo, Leonardo da Vinci, Raffaello, Caravaggio, Modigliani and De Chirico excelled in and became a model for contemporaries and followers. Think about music that lists Italian musicians such as Antonio Vivaldi, Gioacchino Rossini, Giuseppe Verdi and Giacomo Puccini among their ranks, as well as contemporary artists such as the young pianist Giovanni Allevi. Or about architecture that embraces Brunelleschi and Leon Battista Alberti but even modern architects such as Fuksas and Giugiaro. It is also more recent Italian design greatly appreciated around the world signed by Pininfarina or fashion designers such as Giorgio Armani and Roberto Cavalli.
Even in the newest arts Italy is distinguished from the others with young talented artists such as the Florentine Riccardo Paci.
Italy still has an important role in artistic matters today as demonstrated by the thousands of foreign students that study in Italian schools: schools of fine arts, academies of dramatic art and schools of fashion and design, just to name a few.